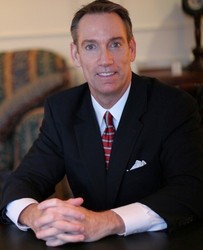 People are looking for the same things − good yields and safety. Tax lien investing provides both.

Orlando, FL (PRWEB)
July 28, 2009
Orlando, Florida (PRWEB) July 28, 2009 − While the economic recession has caused most investors to seek safety in CDs and money market accounts, Orlando investor Larry Loftis has been quietly parking large chunks of cash in one of the safest investments around − real estate tax liens.
In June, Mr. Loftis, who is also an attorney, invested $1.34 million in Florida property tax liens at an average of over 17 percent. And he did it all online.
County governments throughout the country sell property tax liens to investors when owners fail to pay their annual property taxes. Since the government needs the money to pay for county services such as schools, roads, and police and fire protection, counties offer these lien certificates to investors at excellent fixed rates. What's more, the investments are highly secured − secured as a first priority (i.e., ahead of a bank mortgage) lien on real estate worth 50 to 100 times more than the lien.
While Mr. Loftis has been investing in tax liens (and deeds) since the early 1990s, has written a best-selling book on the topic (Profit by Investing in Real Estate Tax Liens: Earn Safe, Secured, Fixed Returns Every Time, Kaplan 2004, 2007), and has been interviewed about tax liens in the Wall Street Journal, he acknowledges that this type of investment is still under the radar for most investors:
Loftis notes that since this type of investing does not involve brokers, you don't have a built in advertising machine. And the government has never been good in the marketing arena. He mentions that most notices of tax lien sales are buried in the back of newspapers so that few people even see them.
And great rates are not unique to Florida. Mr. Loftis, who has purchased liens in Iowa and many other states and was recently quoted by the Des Moines Gazette just prior to the Iowa tax lien sales, notes that Iowa's tax lien rate of two percent per month, or 24 percent annually, is hard to beat.
Aside from a small learning curve about this type of investing, what's not to like? "People are looking for the same things − good yields and safety. Tax lien investing provides both."
LarryLoftis.com offers tax lien investing educational materials for individual investors, and buying representation for institutional investors. For more information, visit http://www.LarryLoftis.com or email media at LarryLoftis dot com.
###
Share article on social media or email: